McCall Hamilton's Emily Henderson named to MPLP Class of 2022
5.2.2022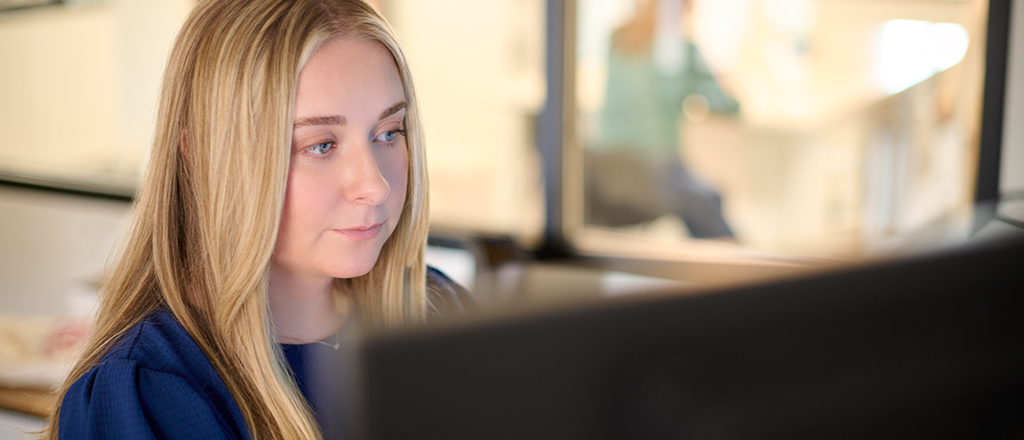 We are proud to announce that Emily Henderson, government affairs consultant at McCall Hamilton, was selected to be a part of Michigan Political Leadership Program (MPLP)'s Class of 2022.
Annually, MPLP designates a group of 24 up-and-coming leaders from across the state as Fellows. The 2022 cohort of Fellows represent a broad range of experiences. As part of this group, Emily participates in weekend training activities to learn about campaigning and the strategy behind public office, and travels across the state for hands-on exercises in leadership simulation, campaign development, media relations, and more.
Since she joined McCall Hamilton in 2020, Emily has always brought a fresh perspective and a strong work ethic to the team. Emily started with us as a legislative and regulatory affairs intern in January 2020 while finishing her undergraduate degree at Michigan State University. After earning her Bachelor of Arts in International Relations from James Madison College with minors in European Studies and Spanish in May 2020, she became a full-time government affairs consultant. In this role, Emily lobbies on behalf of our clients with a strong focus on state-level health and human services issues.
Emily's experiences span not only across the state, but across the country. Prior to her arrival at McCall Hamilton, Emily served as an intern for an international health care provider on Capitol Hill in Washington, D.C., where she gained foundational experience in government affairs.
A competitive program, MPLP is one of the only multi-partisan political leadership training programs in the country. Program alumni often go on to serve as leaders in policymaking, with many currently in elected or appointed positions, seated in Michigan's Legislature, or leading in nonprofit and for-profit organizations and tribal governing bodies.
Congratulations, Emily — we are excited to see where this experience takes you!
Read more about the MPLP Class of 2022 via MSU's Institute for Public Policy and Social Research.