New brand, same standards: Introducing McCall Hamilton
5.2.2022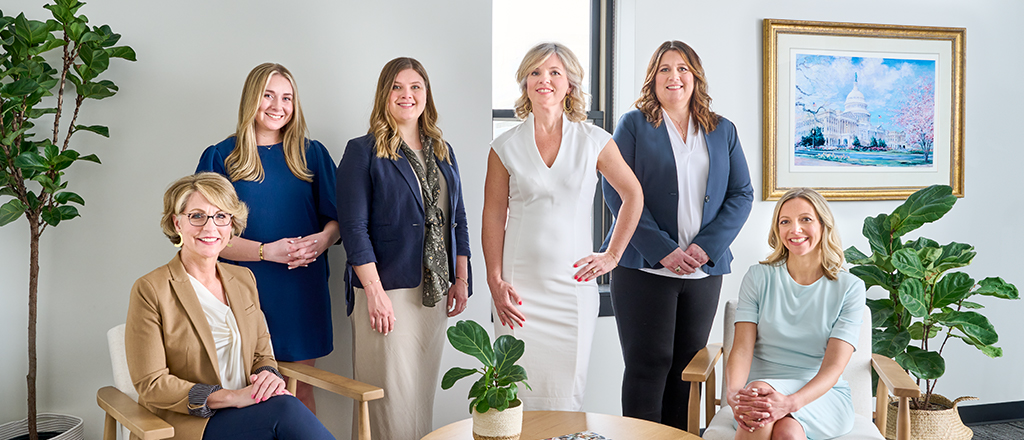 After 33 years in Michigan's policy sphere, we are excited to announce our updated name and brand: McCall Hamilton, driving positive policy change for our clients that contributes to the betterment of Michigan citizens and a brighter future for our state.
We understand that the only constant in policy is, of course, change. After decades of experience and an influx of new talent, we embraced that it was time for a transition from our former name, RWC Advocacy. While our former brand and name served us well over the years, this updated persona will allow us to most accurately represent our team as it stands today and keep pace with industry-wide change.
Our new name, McCall Hamilton, pays homage to a Michigan trailblazer and legend. Always one to dig deep into research, we were inspired by Senator Eva McCall Hamilton: the first woman elected to the Michigan Legislature. Senator Hamilton served in the Michigan Senate from 1921 – 1922, where she was a member of five legislative committees and chair of the industrial schools committee. The more we learned about Senator Hamilton, the more her accomplishments spoke to us.
More than a century after Senator Hamilton's tenure, our firm finds many areas of alignment with her trailblazing work. From providing public funds for underprivileged children through the Michigan Mothers' Pension act, to funding teacher pay raises, Senator Hamilton made it her mission to drive positive change for issues that matter — accomplishments we deeply respect. By adopting her name, McCall Hamilton aims to uphold Senator Hamilton's legacy with everything we do.
With our iconic namesake always top-of-mind, we remember that it is our responsibility to pave the way for active engagement in the policy-making arena — both for our clients and others in Michigan who allow us to amplify their voices.
This pivotal moment in our firm's history provides an opportunity for us to reflect on the people and organizations who helped us get to where we are today. Thank you to all of our clients and partners, past and present, who have awarded us their trust over the years. Our work is only possible together, and we are honored to have played a part in extending your own missions.
While we have updated our name and look and revisited our mission, vision, and values, our dedication to our clients and high standards remain the same. Some things never change: the power of advocacy, the importance of being a well-informed voice in policy debates, and the value of putting in the work.
Read more about our new brand via Crain's Detroit Business.