50 Names to Know in Lobbying, Crain's Detroit Business
5.31.2022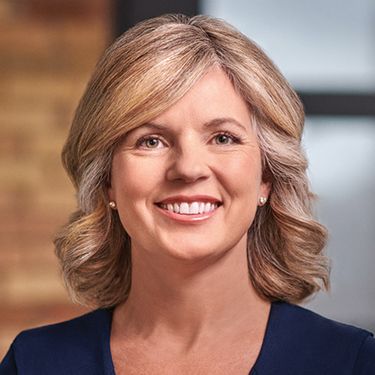 We are very excited to announce that McCall Hamilton owner, Melissa Reitz, has been recognized as a finalist in the "2022 50 Names to Know in Lobbying" list published by Crain's Detroit Business. With more than 1,400 lobbyists registered in the State of Michigan, there is no shortage of competition and talent, and we are thrilled (but not surprised) that one of our own ranks at the top.
As Crain's put it, "Melissa (formerly Melissa Cupp) has built a government consulting and lobbying practice around helping hospitals seeking certificate of need approval from state regulators to expand bed space or build new medical facilities. She has secured CON approval for 25 ambulatory surgery centers across the state, including Henry Ford West Bloomfield Hospital and Ascension Providence Hospital in Novi, the only newly licensed hospitals constructed in Michigan in the past two decades. For the past 15 years, Melissa has been engaged in every major public policy change to Michigan's hospital-licensing law, which governs everything from bed capacity to building design. Her clients include Ascension Michigan, Ciena Healthcare, Detroit Medical Center, Henry Ford Health System, MidMichigan Health and Spectrum Health. In May, Melissa's all-women government affairs law firm changed its name from RWC Advocacy to McCall Hamilton. The firm is now named after Eva McCall Hamilton, Michigan's first elected female legislator who won a single Senate term in 1920, the year women gained the right to vote in Michigan. Melissa's firm was founded in 1989 as Wiener Associates and changed its name to RWC Advocacy in 2011."
We are very proud of Melissa, her accomplishments, and her hard work on behalf of our clients.