Field Trip to the Library of Michigan
11.2.2022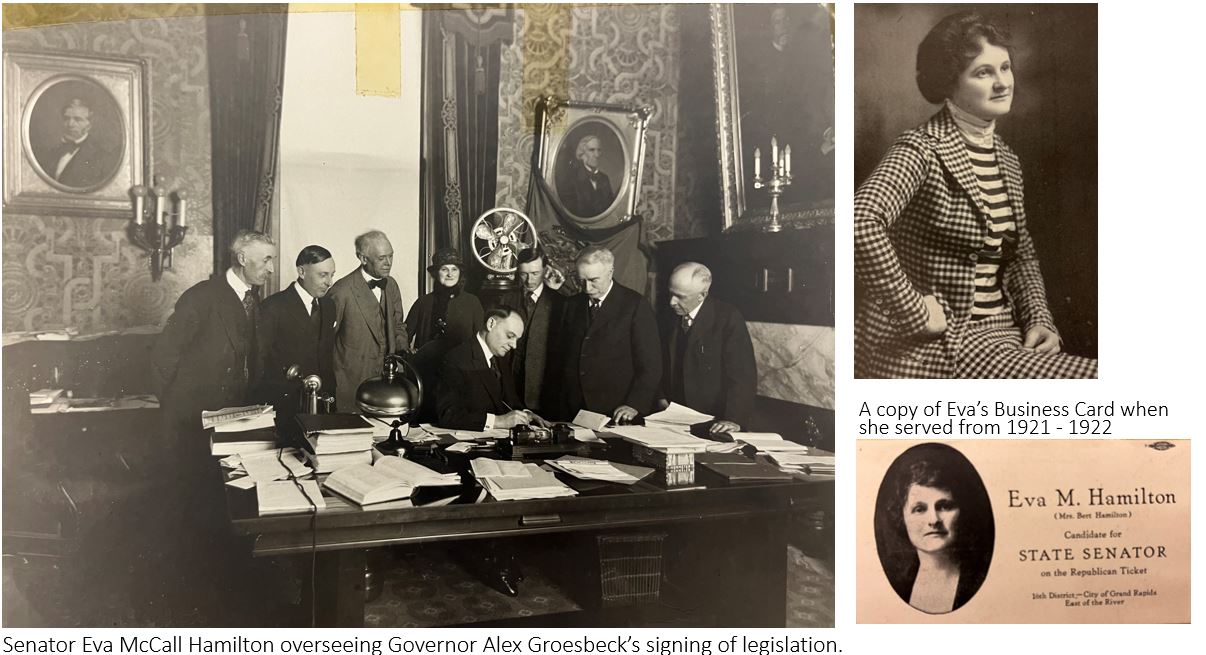 The McCall Hamilton team recently had the opportunity to tour the Library of Michigan to dive into the history of Harriet Tenney, the first female employee of the State of Michigan, serving as our state librarian. While at the library, we also had the pleasure of visiting the rare books room to see a private viewing of Eva McCall Hamilton's scrapbook.
Harriet Tenney was not only Michigan's first female State Librarian in 1896, but she was also the first woman to lead a Michigan state department, following her husband's term as state librarian from 1859 until 1869. Within the first two-year term, Harriet grew the collection from 5,000 to over 30,000 books.
Under her 22 years of leadership, Harriet moved the State Library and its collection twice within the first nine years as librarian. Harriet also lobbied for appropriations for the State Library, winning legislative approval in 1874, which allowed it to expand into a museum as well as a library, collecting important artifacts for preservation. By the time Harriet left her position in 1891, she was appointed state librarian for eleven consecutive terms by seven different governors during her tenure. Harriet planted the seeds for a continuous succession of female state librarians for almost a century.
In a visit to the Rare Book Room, the McCall Hamilton Team was able to look through the Eva McCall Hamilton scrapbook – a collection of articles and images highlighting the accomplishments of Michigan's first female legislator. Special thanks to Capitol Historian, Valerie Marvin, for sharing these treasures of our State.