Emily Henderson
Government Affairs Consultant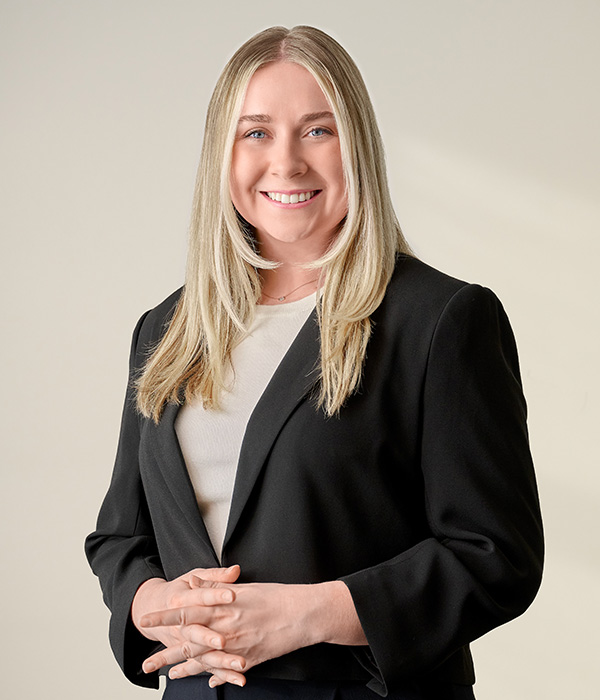 Emily's passions in public policy started while studying international relations at James Madison College at Michigan State University, resulting in the opportunity to explore the world, including a study abroad in Brussels, Belgium. There, she studied international politics, cooperation, and conflict, and continued those studies through her undergraduate career. Emily's internship with Johnson & Johnson in Washington, D.C. opened her eyes to the many facets of health policy and emboldened her personal passion for access to affordable and equitable health care for all. She harnessed that passion to earn herself an internship at McCall Hamilton which turned into a full-time position upon graduation and now uses it to drive change in Michigan public policy.
Emily also enjoys rooting for the underdog, having been a Detroit Lions fan for much of her life. That attitude has served her well as she advocates for clients and amplifies their voices with the Michigan Legislature and Administration in the areas of access to dental care for Michigan's Medicaid population and access to treatment and services for those that use substances, among others.
As a 2022 fellow of the Michigan Political Leadership Program, Emily's interest in politics and policy come together to find real, equitable solutions that advance the lives of all Michiganders. While much of her professional work focuses on health care, Emily explores other policy areas that are of interest to her, including clean energy and the environment, technology, international security, and immigration.
Emily lives in downtown Lansing after calling metro-Detroit home for most of her life. When she is not cheering on the Michigan State Spartans, she enjoys cooking and traveling with her family and friends and volunteering in downtown Lansing.
About Emily Henderson
What causes are you passionate about?
Environmental sustainability, access to affordable health care/treatment
What is your favorite travel destination?
Florence, Italy
What is your favorite ice cream flavor?
MSU Dairy Store Buckeye Blitz
Education
Bachelor of Arts, International Relations
James Madison College, Michigan State University
Contact