Melissa D. Reitz
Principal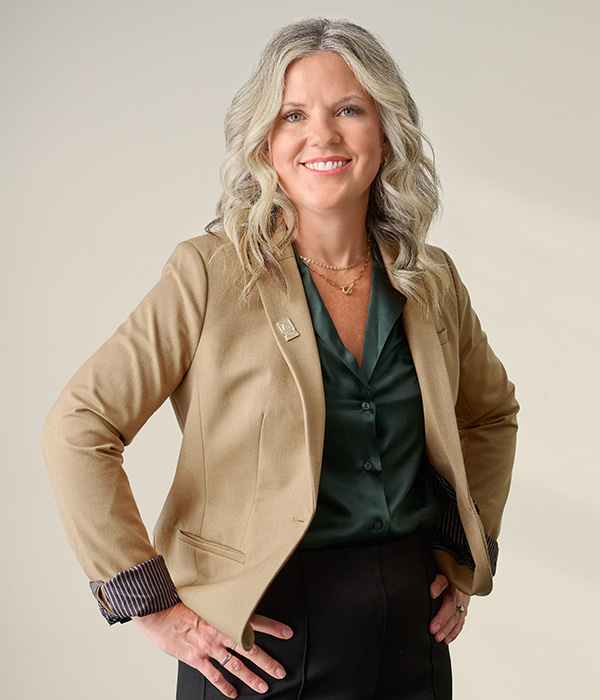 Although Melissa's interest in healthcare started in high school, her decision to pursue health policy and lobbying came following an internship with the firm as a senior at Western Michigan University. After graduating with her Bachelor of Science in Political Science from Western Michigan University, Melissa joined McCall Hamilton as a full-time lobbyist and governmental affairs consultant. She first cut her teeth in lobbying on energy and technology issues before getting her shot in health policy. Once she earned her law degree from Michigan State University Detroit College of Law and passed the bar, she took over the firm's Certificate of Need (CON) consulting practice and truly fulfilled her passion for health policy and regulation.
Now with over 20 years of experience in consulting on CON applications as well as masterfully guiding her clients through the CON policy arena, Melissa has become the premier expert in Michigan's CON program and has been recognized by Crain's Detroit Business as one of the 50 Names to Know in Lobbying twice! Although Melissa still enjoys a run of the mill CON application, her true passion is helping her clients find creative solutions to the more challenging, complex, and innovative projects.
"There is nothing more fulfilling than having a client come to me with what feels like an impossible project and walking away with a fully executable plan to get them exactly what they need."
In addition to her love of CON consulting, Melissa also finds great joy and fulfillment in managing the firm. As the principal owner of an all-female team, Melissa views her role as not just a manager but as an empowerer. Under her leadership, McCall Hamilton has developed a strong all-female team with a vision to continue to develop strong female leaders in a historically male dominated field.
In her free time, Melissa loves to travel with her friends and family. Her destination of choice is typically tropical with a beach, umbrella, and a book. But she also enjoys the occasional family adventure, which often includes hiking, camping, and always exploring new places. She and her husband, Mark, enjoy taking these adventures with their blended family of 5 kids and their beloved goldendoodle Henry.
About Melissa D. Reitz
What causes are you passionate about? 
Breast Cancer Prevention
What is an interesting fact about you? 
I grew up on my grandparents' farm in Delton, MI (Barry County).
What is your favorite ice cream flavor?
MSU Dairy Store Sesquicentennial Swirl
Education
Bachelor of Arts in Political Science
Western Michigan University
Juris Doctorate
Michigan State University Detroit College of Law
Contact