Megan Petzko-Sweet
Government Affairs Consultant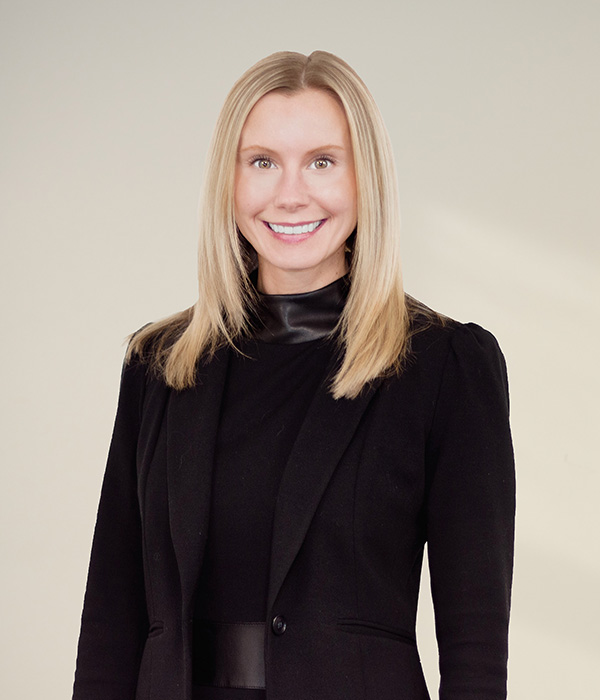 Megan's drive to create good public policy is even stronger than her drive off the tee on the 1 st hole, which says a lot given her background as a division 1 college golfer. Megan first explored her interest in public policy and government as a political science major at Western Michigan University. Taking a step toward following her childhood dream of becoming a Supreme Court Justice, Megan earned her JD from Thomas M. Cooley Law School in 2011 but pivoted toward a career in policy when she joined Blue Cross Blue Shield of Michigan as a policy analyst. Her career in health policy was solidified when she joined the Michigan House Republican Policy Office where she managed the House Health Policy Committee and the House Appropriations Subcommittee for the Department of Health and Human Services budget.
Her passion for healthcare access and affordability started at BCBSM, but the love for advocacy took root during her tenure at Corewell Health East (formerly Beaumont Health). There, she spent 7 years advocating on patient and provider issues, which included securing funding and support for behavioral health programs, COVID relief efforts, and nursing recruitment and retention programs while serving as the Vice President of Government Relations.
Megan's tremendous efforts in healthcare advocacy have resulted in a number of accolades, including being named one of the "50 Names to Know in Lobbying" by Crain's Detroit Business in 2020 and a "30 in Their Thirties" honoree by DBusiness in 2019. Megan has worked hard for those honors, completing the Michigan Political Leadership Program fellowship in 2014 and the Center for Healthcare Research and Transformation Policy fellowship in 2015. Megan uses all of her education and experience to mentor women interested in a career in politics and government relations to help open doors and create more opportunities in our field.
But Megan isn't all work… she still enjoys golfing and watching her daughter, Hadley, play soccer. Joined by her husband, Trevor, the family enjoys traveling to the Turks and Caicos as well as cheering on the Michigan State Spartans and the Green Bay Packers.
About Megan Petzko-Sweet
What causes are you passionate about? 
Healthcare access and affordability as well as mentoring and helping women pursue careers in politics and government relations.
Do you have any pets? 
2 German Shepherds, Sven and Stella
What is your favorite ice cream flavor?
Classic Chocolate
Education
Bachelor of Arts in Political Science
Western Michigan University
Juris Doctorate
Thomas M. Cooley Law School
Contact